Annual Oration in Diagnostic Radiology Dedicated to Bosnia
The Annual Oration in Diagnostic Radiology was dedicated to the memory of Morton A. Bosniak, MD, a passionate educator who pioneered the field of visceral angiography and developed the Bosniak classification.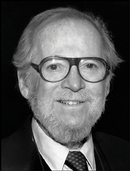 Born on November 13, 1929, Dr. Bosniak received his medical degree from SUNY Downstate Medical Center, Brooklyn, NY, and began his radiology residency at New York Hospital-Cornell. His training was interrupted by two years of military service as a captain in the U.S. Air Force. After completing his residency, he held faculty positions at Monifiore Hospital, Bronx, NY, Boston University Medical School, Boston, and Albert Einstein School of Medicine, also in the Bronx.
From 1960 until his retirement in 2002, Dr. Bosniak was a professor of radiology at New York University (NYU) Langone School of Medicine, New York City. After his retirement, he became a professor emeritus of radiology at NYU. Dr. Bosniak created the first abdominal imaging fellowship in the U.S. and was the founder of NYU Langone's Abdominal Imaging Section. He established a yearly radiology course at NYU that bears his name and attracts more than 500 registrants every year.
His signature work, the Bosniak classification, is known to every radiologist and any physician who treats patients with renal disease. The classification is applied worldwide and is the foundation of all further refinement in the diagnosis of kidney disease.
Dr. Bosniak was the first to document the safety of partial nephrectomy for renal cell carcinoma and the first to describe the indolent nature of small renal neoplasms.
A respected leader and mentor, Dr. Bosniak served as president of the Society of Uroradiology and of the New York Roentgen Society. He was awarded an RSNA Gold Medal in 1996 and received the Pollack Medal of the Society of Uroradiology in 2000. Last fall, the Society of Computed Body Tomography and Magnetic Resonance awarded him its gold medal posthumously. The Morton A. Bosniak Research Award from the Society of Abdominal Radiology is named in his honor.
Dr. Bosniak died in September 2016.