Radiologists Should be Storytellers to Entice Readers
Most radiologists see the radiology report as instrumental in the imaging value chain, providing an essential communication link between radiologists and other healthcare providers. Yet, in this era of bundled payment schemes, when the proportion of funds allotted to different specialties depends on perceived value, few studies have identified who views radiology reports and considers them valuable.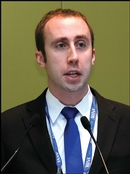 Reports Go Unread
New research, presented Tuesday, looked at how often radiology reports are viewed and at the providers most likely to never view a report.
"The radiology report is a contradictory story. You need it to be both detailed and succinct with the findings portion being the logical set-up to the story, while the impression portion is the more straightforward, right-to-the-point diagnosis portion of the story," said Matthew D. Alvin, MD, MBA, radiology resident at Johns Hopkins Hospital, Baltimore. "No single 'storyteller' will tell the same story in the exact same way and our study considered whether or not this affects readership."
The study looked at 31,493 imaging orders at a single quaternary care academic medical institution over a one-month period for 18,547 unique patients. At five-month follow-up, 24,204 (77 percent) of all reports were viewed, while 7,289 (23 percent) were never viewed.
"One in five reports were never viewed, which has both cost and safety implications for the healthcare system, as well as further questions on the value of the radiologist to those departments or providers with high non-viewing rates," said Dr. Alvin.
Outpatient providers were significantly more likely to never view the report (33 percent of the time) compared to both emergency room and inpatient providers (17 percent and 11 percent, respectively). Departments significantly more likely to not view study reports included orthopedics (31 percent), neurology (28 percent) and internal medicine (28 percent).
"Some specialists certainly feel confident in interpreting images themselves," said Dr. Alvin. "However, when searching for a tiny brain metastasis on multisequence MRI imaging, or a possible recurrent lung cancer presenting as a slowly enlarging soft tissue opacity, many specialists rely on the radiology report because some things are easier to miss than others."
Value Added Opportunity
According to Dr. Alvin and his team, whether or not the radiology report is read speaks to the perceived value in what the radiologist provides.
"If a patient presents with known pancreatic cancer, the radiologist doesn't provide much value in reporting that the pancreatic cancer is there," said Dr. Alvin. "However, the radiologist can impact patient management with high value by identifying whether or not the cancer is resectable based on vascular involvement or the presence of a small pulmonary embolism."
What would increase the viewing rates of radiology reports remains unknown, according to Dr. Alvin. "Some studies advocate for structured reporting to increase non-radiologist satisfaction with the reports while some radiologists adjust their reporting style after one-on-one feedback with specific providers," said Dr. Alvin. "However, even with non-critical imaging, the question arises as to why these imaging studies were performed in the first place if no one is actually viewing the results. We must ensure radiation and costs are controlled and not wasted."