Why it's Time for @Radiology to Like #Social Media
Whether or not they think about it, many physicians — including radiologists — are involved in marketing in some form.
"Doctors are always publishing academic papers and presenting at conferences, both of which are a type of marketing," said Alex Towbin, MD, a radiologist and medical imaging associate chief, Clinical Operations and Information, at Cincinnati Children's Memorial Hospital. "Social media should be viewed as an extension of these traditional marketing methods."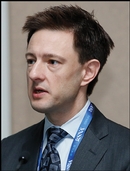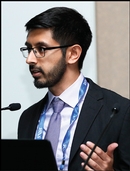 During a Wednesday session on growing your business with social media, Dr. Towbin and Saad Ranginwala, MD, also a radiologist at Cincinnati Children's Hospital, shared how their department uses social media to drive engagement with patients, families and the professional community.
"Radiologists often struggle with communicating, especially with patients and the general medical community," Dr. Towbin said. "Thanks to its massive user base, social media makes communicating easier."
With over 80 percent of healthcare consumers perceiving a hospital with an active online presence as being more cutting edge, radiologists cannot afford to ignore this influential marketing tool.
"Social media lets you control your image," explained Dr. Ranginwala. "If you don't control it, rest assured somebody else will."
For example, when a patient Googles a doctor's name, the search results usually focus on rating services. However, if the doctor is using social media, the search results will feature their hospital and department, LinkedIn profile, image and publications.
Where to Start?
Facebook, Twitter, Instagram, Figure 1, LinkedIn, WordPress, YouTube, Pinterest, hashtags, shares and likes ... with so many options, where does a radiologist begin?
"Before you even consider posting, you first need to have a conversation with your hospital's legal and marketing teams," Dr. Towbin said. "Every social media strategy must adhere to hospital policies and keep in mind such things as branding guidelines, patient consent and copyright law."
Even with approval from legal and marketing, it is still too early to start posting, Dr. Towbin said.
"All successful social media campaigns begin with planning — and lots of it," he said. "This includes deciding who your audiences are, what type of content you want to share, how often you will be posting and who is in charge of creating the content."
Because each social media platform attracts a different audience, content should be tailored to the individual platform. For example, Cincinnati Children's uses Facebook to communicate with patients and Twitter with the radiologic community.
Of all the available platforms, Dr. Ranginwala noted that Instagram is particularly well-suited for radiology.
"We are a sector based on images and Instagram is all about sharing images," he said. "It's a great tool for teaching and, as a result, is by far our most popular channel."
At Cincinnati Children's, the radiology department posts a Case of the Day based on a particular theme, such as #MSKMonday and #NeuroWednesday.
Seeking the Big Payoff
Needless to say, all of this takes time. Dr. Ranginwala said his department uses an editorial team for planning and requires everyone to provide content for the blog. Running the Instagram account alone involves one hour of scheduling and one hour of content creation every week.
But if you put in the time and the effort, the payoff can be big. "Our department has seen a major impact from using social media," Dr. Towbin said. "With over 30 million impressions since 2014, we have developed a reputation as a respected source for medical education – a reputation that has led to numerous new opportunities."
Does your practice use social media as a business development tool?#RSNA17 #HCSM

— Radiological Society (@RSNA) November 29, 2017