Innovators Help Radiology Transform Healthcare Delivery
Qt Company Helps Create Connected Healthcare Ecosystems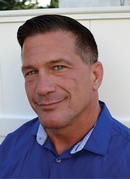 We are surrounded today by "connected things." While it was little more than five years ago that the internet of things (IoT) was an intriguing new concept, it is now well-entrenched in virtually every sector of the economy — including healthcare.
A fast-emerging sub-sector of the phenomenon is the internet of medical things (IoMT). According to research firm Frost & Sullivan, $22.5 billion was spent on IoMT last year. The report anticipates its use will experience a compound annual growth of 26 percent until it reaches $72 billion by 2021.
The opportunity in IoMT is the ability to create ecosystems that can connect disparate medical devices and clinical systems reliably and quickly. Data and information can be transmitted between devices, machines, objects and people.
"As the healthcare industry moves forward, we're not siloed into working on one device in one place," said Roger Mazzella, a senior product manager for the Qt Company. "For instance, a user interface from an MRI machine might need to be the same on a central nursing station or a mobile device. This means the people not in the MRI lab are looking at the same images and information as people situated in the lab."
However, as with every innovation, along with the possibilities presented by the proliferation of IoMT, there are challenges.
The first of those challenges is the threat of cybersecurity.
The highly sensitive nature of health information and data is exactly why threats to cybersecurity are so serious. The implications of cyberattacks on patient safety are enormous, as well as the penalties for non-compliance with Health Insurance Portability and Accountability Act (HIPAA) requirements in the U.S. and similar requirements internationally.
The second serious challenge is the accuracy of data that is collected, stored, and shared. In its earliest manifestations, there have been questions of accuracy regarding IoT devices.
A good example would be consumer fitness trackers, wearable devices that help users gauge their fitness regimens. Studies have shown that heartbeat readings on some devices can be off by tens of beats.
That may not be a serious error in terms of the tracker's intended use, but there can be far greater implications if the intended use of the wearable was to diagnose, treat or prescribe medication to its wearer.
"It is imperative to have accurate data when diagnosing and treating a patient. Along with medical-grade sensing technology, proper use of a medical device — including how the device interacts with a patient and how the patient needs to be positioned — helps ensure that the data being collected has a high rate of accuracy. Intuitive and responsive user experiences help enable proper device usage, whether it is a medical professional using the device or the patient themselves," Mazzella said.
Mazzella's suggestion for meeting those challenges is to start with the very basic technological building blocks of any IoMT-based healthcare ecosystem.
Qt produces software that enables designers and developers to easily create connected devices, UIs and applications across a wide range of platforms, machines and "things." Qt is the software of choice by developers worldwide for creating, building and deploying connected embedded medical devices and medical applications.
With Qt, a developer can build user interfaces that can be used safely, effectively, and reliably on a wide variety of platforms and devices within a healthcare environment.
Technologies like the one being offered by Qt are expected to not only make IoMT more accessible, but more user-friendly as well.
"Qt doesn't control or modify any data. Rather we're facilitating the creation of an ecosystem," Mazzella said. "We're empowering medical device developers to create that ecosystem."