Combined Radiotherapies Prove Effective for Base of Tongue Cancer
The combination of brachytherapy and external beam radiation therapy (EBRT) to treat base of tongue (BOT) cancer increased overall survival rates compared to each of the two therapies alone, according to research presented Monday.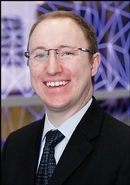 The most recent cancer statistics show that about 17,000 new cases of oropharyngeal cancer are reported in the U.S. each year, with over 3,000 deaths. And it is believed the overall incidence of this cancer has increased because of the rise in human papillomavirus-positive oropharyngeal- (HPV) associated oropharyngeal cancers. BOT cancer accounts for about 30 percent of those cases.
Although brachytherapy can deliver higher doses of radiation close to the tumor while sparing normal tissue, it has not yet been evaluated in Phase III prospective randomized trials in terms of treating BOT cancer, said researcher Scott Silva, MD, of Loyola University Medical Center, Chicago.
"Our hypothesis was that, in some patients — particularly those with large tumors — we are not able to deliver enough radiation safely to completely eliminate the tumor," Dr. Silva said. "We can do that with brachytherapy, and we thought that combining it with external bream radiation therapy would increase overall survival compared to just external beam therapy or brachytherapy alone."
In order to test that hypothesis, Dr. Silva and colleagues performed an analysis of the National Cancer Database (NCDB) to evaluate overall survival in BOT patients treated with brachytherapy.
From 2004-2013, 27,954 patients with BOT were treated with EBRT, 209 were treated with a combination of EBRT and brachytherapy and 154 were treated with brachytherapy alone, according to the NCDB. Median follow-up times were 35.6 months, 59.2 months and 40.6 months for patients treated with EBRT, EBRT plus brachytherapy and brachytherapy alone, respectively.
"We found a statistically significant increase in the overall survival in patients treated with the combination of external beam radiation therapy plus brachytherapy," Dr. Silva said.
Specifically, researchers found that at three years, the overall survival was 69.6 percent for patients treated with EBRT, 63 percent for patients treated with brachytherapy alone and 77.1 percent for those threated with the combination of EBRT and brachytherapy.
A multivariate analysis including age, sex, tumor size, treatment with and without chemotherapy and type of radiation therapy found that even after adjusting for these variables, there was still a trend towards improved survival in the patients that received the combination of external beam radiation therapy and brachytherapy, Dr. Silva said.
In addition, patients with large tumors (>4 cm in diameter) had a significant overall survival benefit when treated with the combination of EBRT and brachytherapy (78.4 percent) compared to EBRT (64.6 percent) and brachytherapy (58.4 percent) alone.
"There was no significant difference in overall survival in those patients who had tumors 4 cm or less in diameter," Dr. Silva said.
Dr. Silva and his colleagues concluded that although not widely used, brachytherapy offers the distinct advantage of providing highly localized doses of radiation directly to the tumor while sparing adjacent structures, and that patients with larger BOT tumors have increased survival rates when treated both with brachytherapy and EBRT.
"We realize this is a database study and not a prospective randomized trial," Dr. Silva said. "Given that we do see significant differences in overall survival, I think the results call for future prospective clinical trials comparing external beam radiation therapy to the combination with brachytherapy."
This research was awarded the 2017 RSNA Trainee Research Prize – Resident.