2017 Outstanding Researcher, Educator Honored Today
Mitchell D. Schnall, MD, PhD, and Dorothy Bulas, MD, will be honored during the RSNA 2017 Opening Session beginning at 8:30 a.m. in the Arie Crown Theater.
Outstanding Researcher
An international leader in translational biomedical imaging research, Mitchell D. Schnall, MD, PhD, bridges the interface between basic imaging science and clinical medicine. His work on MRI methodology has led to fundamental changes in the imaging approaches to breast and prostate cancer and has significantly influenced emerging technologies such as optical imaging.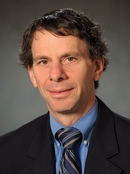 Currently the Eugene P. Pendergrass Professor of Radiology and the chair of the Department of Radiology at the Perelman School of Medicine at the University of Pennsylvania in Philadelphia, Dr. Schnall has been a faculty member since 1991, and a full professor since 2002.
Dr. Schnall led efforts to organize clinical and translational cancer imaging research in the U.S. He served as deputy chair of the American College of Radiology Imaging Network (ACRIN) from 1999 to 2007, and became chair in 2008. Among the groundbreaking trials under his leadership at ACRIN is the landmark National Lung Cancer Screening trial that demonstrated the ability of low-dose lung cancer screening to reduce lung cancer mortality by 20 percent in high-risk patients. Dr. Schnall was one of the architects of the merger of Eastern Cooperative Oncology
Group (ECOG) and ACRIN to form the new ECOG-ACRIN Cancer Research Group, which he now co-chairs.
Since receiving a GE Healthcare/RSNA Research Scholar Grant to investigate MR imaging of rectal cancer in 1992, Dr. Schnall has been the principal investigator of numerous research teams. He currently serves as a member of the RSNA Research & Education Foundation Board of Trustees and chair of the Research Commission of the American College of Radiology.
Dr. Schnall earned his undergraduate, medical and doctorate degrees and also completed his residency at the University of Pennsylvania. Among his many honors, Dr. Schnall was elected as a member of the Institute of Medicine in 2012 and was awarded a gold medal from the International Society for Magnetic Resonance Imaging in 2013.
Outstanding Educator
An internationally-focused professor of pediatrics and radiation, Dorothy Bulas, MD, works to improve pediatric radiology education across the globe.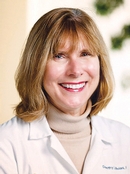 Dr. Bulas is a professor of pediatrics and radiology at the George Washington University School of Medicine and Health Sciences, and serves as vice chief of academic affairs, program director of pediatric radiology and section head of ultrasound and fetal imaging at Children's National Medical Center in Washington, DC.
A founding member of the World Federation of Pediatric Imaging (WFPI), Dr. Bulas is past secretary of WFPI and past chair of the WFPI Education Committee. She currently serves as chair of the American College of Radiology (ACR) Foundation's international outreach committee. As a past president of the Society for Pediatric Radiology (SPR), she helped organize the combined European Society of Paediatric Radiology/SPR 2011 International Pediatric Radiology meeting in London.
Dr. Bulas volunteers her time to strengthen pediatric radiology education, including having served on the ACR Pediatric Radiology Practice Guidelines Committee and as section chair for certificate of qualification in pediatrics for the American Board of Radiology.
Dr. Bulas is a well-known national and international speaker, having delivered over 120 lectures at pediatric radiology conferences across the globe, some of which she helped plan.
She has served as faculty for numerous RSNA annual meetings and also as a track chair on the Refresher Course Committee. She is a member of the RSNA Public Information Committee and the Public Information Advisors Network. She traveled to Ghana in 2016 as part of the RSNA International Visiting Professors program. An advocate for safety in pediatric radiology, Dr. Bulas served as a member of the Image Gently® alliance steering committee.
Dr. Bulas completed her medical degree at the Medical College of Pennsylvania in Philadelphia. She went on to complete a pediatric residency at New York Hospital and her radiology residency at the Albert Einstein School of Medicine in New York City. She is a fellow of the American Institute of Ultrasound in Medicine, ACR, the Society of Radiologists in Ultrasound and the American Academy of Pediatrics.