RSNA 2017 Spotlights the Critical Role of Imaging in Dementia
Full Day of Dementia-Related Sessions to be Held Monday, Nov. 27
Over the past 15 years, the role of neuroimaging has become increasingly critical to the diagnosis, treatment and management of dementia, which continues to be one of the world's biggest healthcare issues. Approximately 47 million people worldwide have some form of dementia, according to the World Health Organization.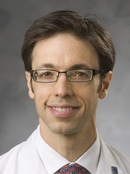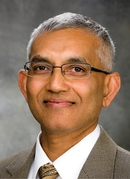 While neuropathology was previously the gold standard for diagnosing Alzheimer's disease (AD) — the most common form of dementia — biomarkers, including those detected with advanced neuroimaging technology, are now the cornerstone of new diagnostic criteria in AD.
"Dementia has traditionally been an area where, for decades, radiology has had a minor role in the clinical management of patients, mainly to exclude rare, potentially treatable causes of dementia, including normal pressure hydrocephalus, cerebrovascular disease or space-occupying lesions," said Jeffrey R. Petrella, MD, professor of radiology in the Division of Neuroradiology and director of the Alzheimer Imaging Research Lab, both at Duke University Medical Center, Durham, NC. "However, neuroimaging is now beginning to replace neuropathology as the gold standard in Alzheimer's research."
There is increasing consensus that the etiology of many neurodegenerative diseases, including those leading to dementia, is related to the misfolding and deposition of abnormal proteins in the brain. Researchers are using molecular imaging techniques to view two of these proteins — amyloid-beta and tau in humans.
"Both proteins are core pathologies in Alzheimer's disease and are found to some extent in other forms of dementia," said Dr. Petrella, who presented the 2011 RSNA Annual Oration in Diagnostic Radiology, entitled, "Neuroimaging and the Search for a Cure for Alzheimer's Disease." Dr. Petrella will moderate the Special Interest Session: "The Imaging of Cognition — Dementia."
Development of new biomarkers— for example, radioligands sensitive for proteins related to other dementias, such as frontotemporal lobar dementia and dementia with Lewy bodies—would also likely influence how diagnostic criteria for dementia is shaped in the future.
"Clinical trials for disease-modifying therapies will depend on imaging to enrich samples with patients most likely to benefit from therapies aimed at particular molecular targets," Dr. Petrella said.
Technology a Central Focus of Sessions
To spotlight the essential and evolving role of radiology in dementia research, diagnosis and treatment, RSNA has scheduled a full day of dementia-related sessions on Monday, Nov. 27, at RSNA 2017.
The session, "Emerging Technology: Imaging of Dementias," will explore the value of new techniques in diagnosing patients with various forms of dementia, including AD and Lewy body dementia, said session moderator Rathan M. Subramaniam, MD, PhD, MPH, who holds the Robert W. Parkey, MD, Distinguished Professorship in Radiology and is the medical director of Cyclotron and Molecular Imaging Program at the University of Texas Southwestern Medical Center, Dallas.
"FDG-PET spatial distribution of brain metabolism is helpful in differentiating various types of dementias, but usually later in the course of the disease," said Dr. Subramaniam. "Similarly, MRI structural changes are also helpful, but also later in the disease."
Dr. Subramaniam, who will also present, "Dementias: FDG and Amyloid PET/CT," will discuss the potential role of FDG PET and amyloid PET in dementia diagnosis and management while Val Lowe, MD, from the Mayo Clinic, Rochester, will discuss tau PET in the earlier stages of dementia.
"These newer radiopharmaceuticals and tests are transforming the diagnosis and subsequent management of patients with dementia," Dr. Subramaniam said.
Monday Sessions on Dementia Will Cover a Range of Topics
Emerging Technology: Imaging of Dementias
Neuroradiology (White Matter Diseases: Do They Matter?)
Nuclear Medicine Monday Poster Discussions
Molecular Imaging Symposium: Neurologic MI Applications
Neuroradiology (Dementia Imaging: Looking Through the Fog)
Nuclear Medicine (Neurodegenerative Disease Imaging)
Special Interest Session: The Imaging of Cognition — Dementia>
Dementia-related sessions will be featured throughout the week at RSNA 2017
Add courses to My Agenda at Meeting.RSNA.org.