R&E Foundation Invests in the Future of Radiology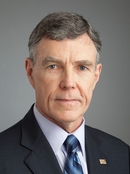 Awarding over $4 million to fund radiology research and education grants for the second consecutive year, the RSNA Research & Education (R&E) Foundation is fueling innovation and ensuring intellectual leadership in radiology.
That is the message R&E Foundation Board of Trustees Chairman N. Reed Dunnick, MD, will deliver today at 4 p.m. in the Arie Crown Theater when he presents the Report of the RSNA R&E Foundation.
"Today's grant recipients are discovering solutions and methodologies to solve the most challenging problems facing radiology," he said, adding that support for the Foundation is critical to its success.
The Inspire-Innovate-Invest Campaign to raise $17.5 million will close at the end of the year. Thanks to the dedicated support of individuals, private practice groups and corporate colleagues, the goal will soon be realized.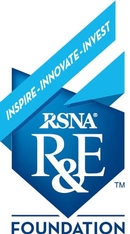 "The path to advancing the field of radiology is through research," Dr. Dunnick said. In fact, a total of 256 past grant recipients will present research at RSNA 2017.
Survey results show that every dollar awarded by the Foundation results in an additional $40 in funding received as principal or co-investigator from sources such as the NIH, demonstrating a remarkable return on investment. "If you see value in our field," Dr. Dunnick said, "then give today. Together we can reach our goal."
Attendees can visit the R&E Foundation booth in the Connections Center in Lakeside Center, Level 3 during the meeting to learn more about the 2017 grant recipients and their innovative projects, and to find out how they can help reach the Campaign goal.