Exhibitors Explore Solutions for Today's Radiology
Change Healthcare Helps Healthcare Providers Transform Enterprise Imaging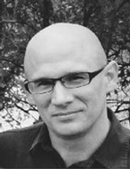 There seems to be little doubt that enterprise imaging has evolved since the days when it represented a single department in a healthcare organization into a function that plays an interdependent role in a well-connected healthcare system.
One important part of this evolution is the move of imaging to becoming a more integral member of the larger, more complex value-based patient care ecosystem. This has placed a much higher demand on, not just radiology, but every part of the system that interacts with technology to bring greater access to data while driving more effective and efficient decisions.
The changes inherent with this shift are profound: The focus for radiologists was once on reading images and providing patient diagnoses, but it is now on providing a complete support system around a much larger enterprise as hospitals are buying, consolidating and moving to larger groups.
What was once an enterprise picture archiving and communication system (PACS) is now a full-blown enterprise integrated ecosystem.
"In this next generation," said Todd Johnson; executive director, Radiology Product Development, Change Healthcare, "healthcare providers are looking for a single solution that connects all data sources, that gives them the ability to perform deep analysis of the data. And with that, to gain insights that drive outcomes and create measurable changes to processes and workflows that inspire a better healthcare system."
Johnson said Change Healthcare is uniquely prepared to assist healthcare organizations in this new era. Earlier this year, the majority of McKesson Technology Solutions and Change Healthcare came together, forming a new health IT company. He pointed out the company brings deep clinical knowledge and industry expertise along with more than 30 years of experience working as an enterprise partner with their customers. Change Healthcare is working to develop new analytics that will help institutions with issues like data management, storage architecture, distribution infrastructure and workflow management across an entire healthcare provider network.
"We're going to advance solutions that allow our customers to integrate more effectively, at the same time they maximize the efficiency of their expenditures, while helping improve patient care and clinical collaboration" he said.
Johnson said the paradigm radiologists will use to interact with their colleagues could be compared to an inverted pyramid where the base would be the value in accessing data across a wide variety of players. He said the challenge in the near future will be to create institutional structures that identify ways to better use data for referring patients.
The inversion is all about amplifying the value of the radiologist, broadcasting and enabling that value by offering access to tools and the patient's history, while creating a collaborative toolset and approach to designing the best outcomes.
"This gives us the opportunity to bring structure where structure has not always existed," Johnson said. "We certainly understand the traditional workflows. Now we are being asked to invent new ones and find new ways of accomplishing the task of physical action and information management."
The newly organized Change Healthcare is designed to offer these capabilities. The new company has a clear understanding of both the imaging environment and the technical solutions required to provide effective diagnosis and clinical collaboration.
"Change Healthcare brings the ability to offer analytics and image experience-driven responses to the changing needs that our radiology and imaging clients are bringing to us," Johnson said.